"The UK will leave the EU on 29th March 2019".
We're way past the original leave date but nobody still seems to know what will happen. Brexit has been delayed until 31st October – but it's still possible that things will change in the next month or so.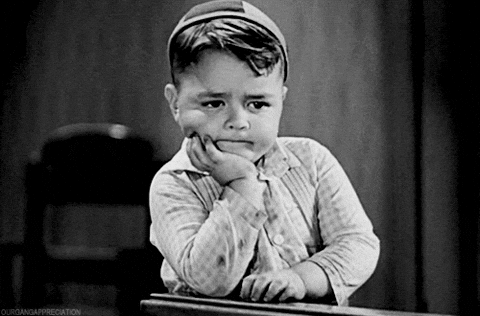 Your road trip around Europe might need re-planning, depending on whether a deal goes through or not.
Right now, your driving licence is valid in the EU. You're free to drive, for work or pleasure, with a UK licence and don't need any additional documents. If you move to another EU country, you can exchange your driving licence for one from your new home country – without having to retake a driving test.
A "no-deal Brexit" is likely to change this though, so here's what to expect.
Driving in the EU: Fees and permits
You won't need to buy a visa to travel in the EU, but you'll have to pay 7€ (£6.30) every three years for an ETIAS (European Travel Information and Authorization System) document, expected to come in place from 2021.
You might also need to get an International Driving Permit (IDP) to drive in the EU. Luckily these only cost £5.50 and are available at post offices on a quick turn-up-and-go basis. This requirement would apply to both driving your own car or hiring a car at the destination.
You'd need to plan this ahead as there are different types of IDP, based on what country you're driving in. One is valid for 12 months in Ireland, Spain, Cyprus and Malta, and another is valid for 3 years and recognised in the rest of the EU countries, and Norway and Switzerland. There is now also a third type of permit. This means you might need to buy several IDPs, if you're travelling through multiple countries.
Not having the correct IDP could get you turned away at the border or result in fines. You might also need to make sure your passport is valid for a minimum of six months.
EU driving licence holders can continue to drive in the UK under the same requirements as they have so far.
Brexit and car insurance: Green Cards
You might need to carry a Green Card to prove you have third party motor insurance cover, when driving in the EU, EEA, Andorra, Serbia or Switzerland.
You can request a Green Card from your insurer, otherwise you'd need to buy local insurance in the country you're travelling to. Without a proof of third party insurance, you might not be allowed to drive or get fined. You might also be required to get separate insurance for trailers, meaning you'll need a separate Green Card too.
Have a look at our Green Card FAQs for more information.
Living in an EU country: Licence exchange
If you're a UK licence holder living in the EU or you're planning to move to an EU country after the Brexit date, you might not have the right to drive with your UK driving licence anymore. Depending on the laws of your new home country, you might need to retake a driving test.
If you think this might affect you, exchange your UK licence for an EU one in advance. With increased demand the processing times can take longer so the sooner you prepare the better. You can drive with your EU licence when visiting the UK and you'll be able to re-exchange it, if you return permanently.
Road accidents in the EU: Making a claim
In the event of a no-deal Brexit, the UK is likely to be withdrawn from the Protection of Visitors arrangement. This means that UK residents might not be able to make a claim through UK-based Claims Representatives or the Motor Insurer's Bureau (MIB) for an accident that's happened within the EU. Claims would need to be made directly to the foreign insurer or the foreign equivalent of MIB.
UK vehicle identification: Plates and stickers
A GB distinguished number plate, or a sticker, shows that you're driving a UK-registered vehicle abroad. Maybe you have a 'Euro-plate', showing both the EU flag and a GB sign, but from 31st October 2019 you might need a GB sticker in addition, or have to replace your Euro-plate with a number plate featuring the GB sign without the EU flag.
You're not the only one waiting – the National Audit Office report suggests that between 100,000 and seven million international driving permits might need to be issued in the first year, if there's no deal.
In the meantime, you can sign up for email updates by DVLA to make sure you don't miss any developments.
Sources:
https://www.gov.uk/guidance/prepare-to-drive-in-the-eu-after-brexit
https://www.mib.org.uk/driving-abroad-eu-exit/
https://www.gov.uk/government/publications/driving-in-the-eu-if-theres-no-brexit-deal/driving-in-the-eu-if-theres-no-brexit-deal
https://www.rac.co.uk/drive/travel/driving-abroad/international-driving-permits-and-brexit/
https://www.bbc.co.uk/news/uk-politics-45512152
https://www.nao.org.uk/wp-content/uploads/2018/07/Implementing-the-UKs-Exit-from-the-European-Union-Summary.pdf
https://www.gov.uk/government/publications/vehicle-insurance-if-theres-no-brexit-deal/vehicle-insurance-if-theres-no-brexit-deal
https://www.bbc.co.uk/news/uk-46564884